www.tlab.it
Classification of New Documents
---
This tool, which is very easy to use, allows one to easily classify new documents according to a pre-existing model (i.e. any categorical variable) and also to compare any new document with all documents included in a corpus already analysed.
To this purpose, the following steps are required:
- enter a new document in the appropriate box;
- select a categorical variable to be used as a 'model';
- choose the desired 'objective' and a 'method';
- click 'execute'

All results can be exported by using the right click options (see the below pictures).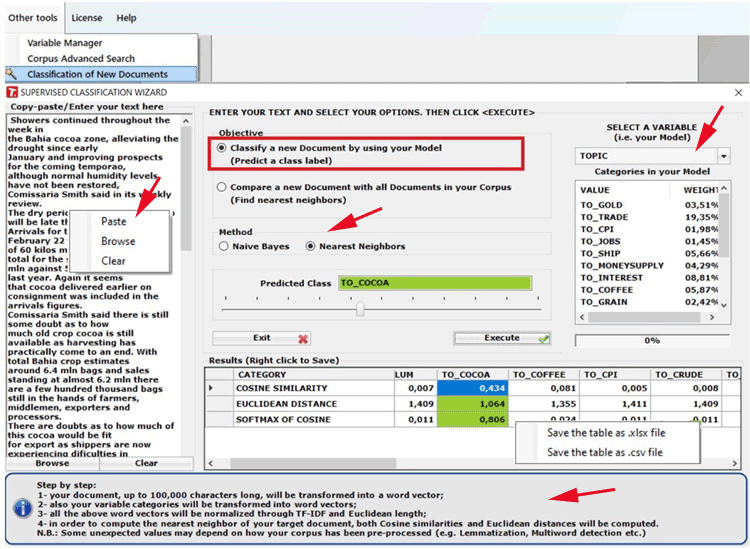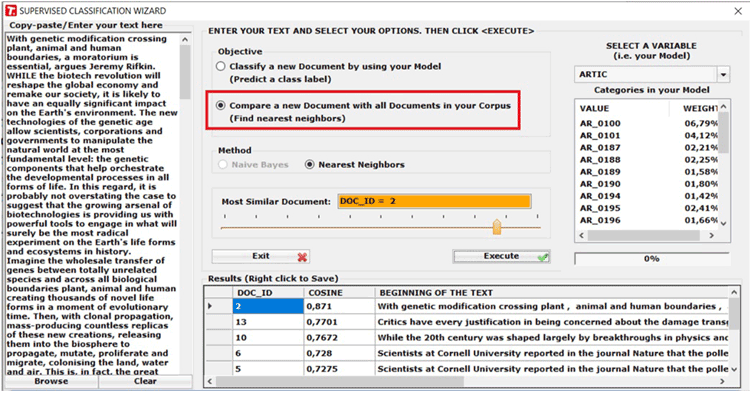 When using this tool for sentiment analysis purpose, your corpus must include an appropriate categorical variable (see the below below).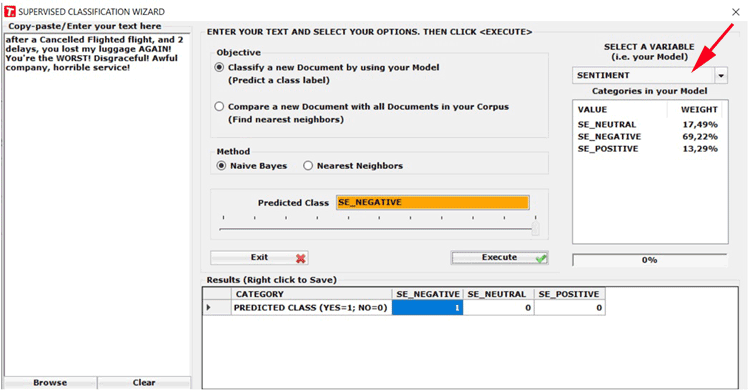 N.B.: When the user wishes to classify a dataset of new documents by using a supervised method, the dataset must be imported by T-LAB and then analysed by using a previously generated dictionary. To this purpose, the Thematic Document Classification can be used, both for generating a dictionary of categories (i.e. unsupervised method) and for performing a supervised classification.
---